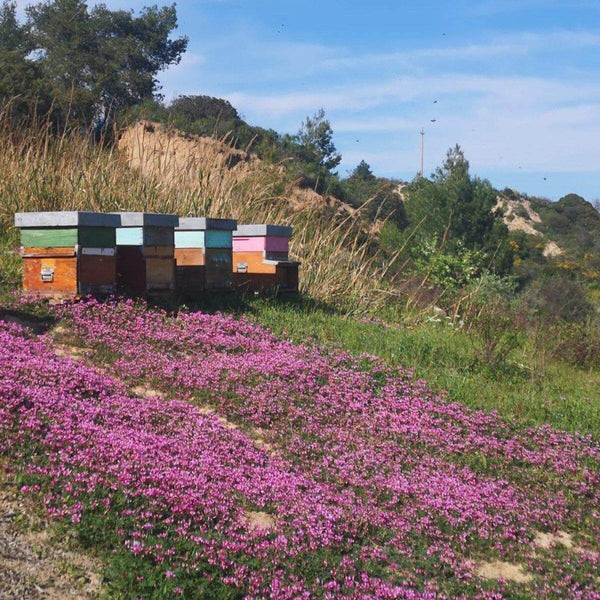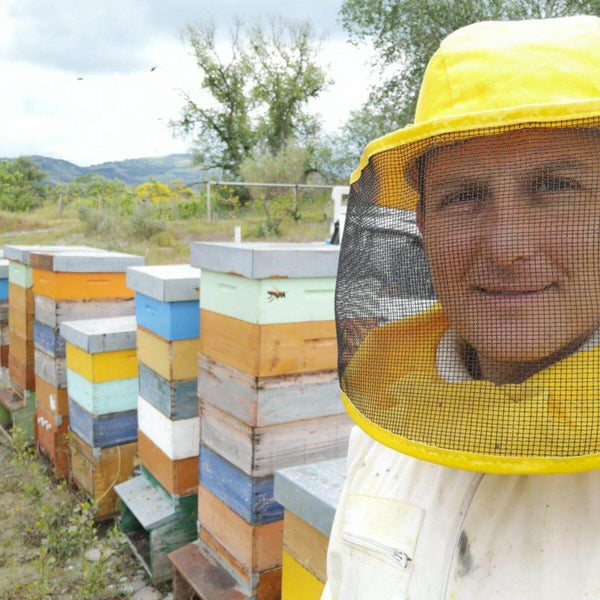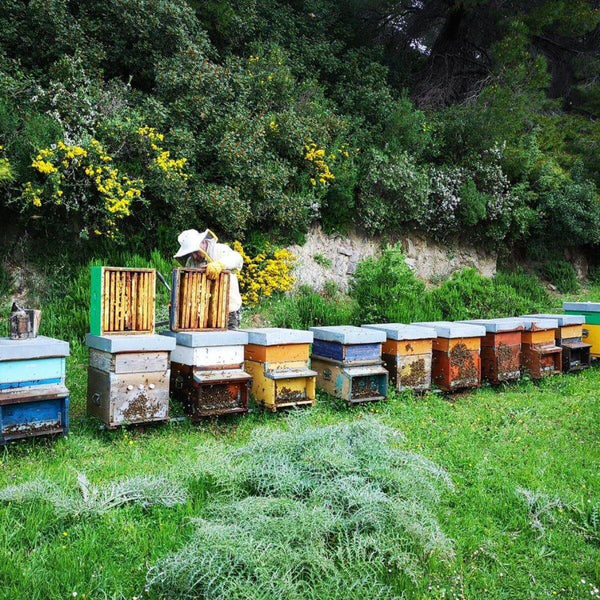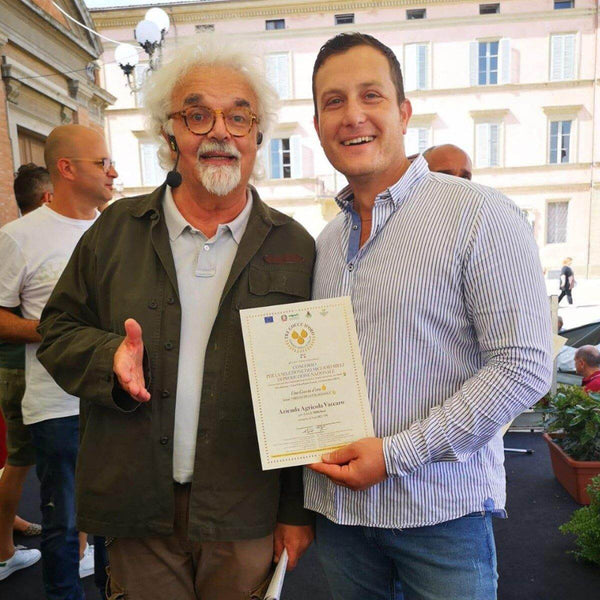 Raw orange honey
Net weight: 500g.
An orange honey that comes from the land of the AmoreTerra supply chain of excellence: the hives are placed exclusively on the Italian territory, in uncontaminated places near organic farms. The treatments are all natural and non-invasive, without the use of chemicals and pasteurization. It has a light color. It is fragrant and has a pleasantly sour aromatic flavor.
100% Basilicata
The beekeeper company that produces honey for the AmoreTerra supply chain has been awarded over the years:
2021:
Three drops of gold (two drops)
2020:
Three drops of gold (two drops)
…
so in previous years starting from 2007
Ingrediants:
100% Orange honey

Scheda tecnica prodotto
Peso: 500 g
Certificazione: Organic
Produzione: Italy
Filiera AmoreTerra
Luoghi:
I Mieli provengono dai terreni della filiera d'eccellenza di AmoreTerra in Basilicata
Lavorazione:
Metodo naturale e non invasivo, senza il ricorso a sostanze chimiche e pastorizzazione.
Metodo conservazione: Store in a cool, dry and dark place.
Smaltimento prodotto:
JAR: GL 70 Glass
CAPSULE: C / FE 91 Metal
Check the provisions of your municipality.
Caratteristiche e informazioni
Informazioni:
Il valore aggiunto di questo miele è nell'utilizzo di prodotti naturali a base di timolo per curare le api. In questo modo evitiamo le cure di antibiotici e possiamo offrire un miele più genuino. Non è pastorizzato (trattamento che denatura gli enzimi, le vitamine e le proteine) ma viene riscaldato ad una temperatura che non supera i 40 gradi (temperatura dell'alveare) per preservare le sue qualità naturali. Viene prelevato allontanando le api con metodi non invasivi, senza ricorrere al fumo o a sostanze chimiche per calmare le api. La smielatura avviene a freddo, senza l'utilizzo di coltelli preriscaldati. La centrifuga è a bassa velocità. Prima dell'invasettamento, si lascia il miele a riposo negli appositi maturatori per 15 giorni per garantire la più alta qualità. Lasciamo parte delle scorte di miele nelle arnie durante i mesi più rigidi per garantire il sostentamento delle api. Questo miele vanta diversi titoli di qualità e certificati di premiazione anche a livello internazionale.
ideale per:
Gli utilizzi del miele sono infiniti. Può essere gustato al naturale, ma anche come dolcificante in sostituzione a zuccheri raffinati o come ingrediente in torte, dolci e biscotti. Il miele di sulla è un ottimo miele da tavola. Come edulcorante non influenza il sapore degli alimenti ai quali viene addizionato. Ha proprietà diuretiche, toniche, depurative e lassative.
Preparazione:
Per assorbire tutte le parti nobili del miele è consigliabile non sottoporlo ad alte temperature, ma gustarlo a temperatura inferiore ai 40°.
Polline
Lo sapevate che il polline d'api contiene quasi tutti i nutrienti di cui necessita il corpo umano?
Il polline d'api è ricco di vitamine, minerali, proteine, lipidi e acidi grassi, enzimi, carotenoidi e bioflavonoidi il che lo rende antibatterico, antimicotico e un agente antivirale che rafforza i capillari, riduce l'infiammazione, stimola il sistema immunitario, aumenta l'energia e abbassa i livelli di colesterolo in modo naturale.
È ottimo anche in gravidanza ed allattamento dato che assiste allo sviluppo del sistema nervoso, scheletrico e muscolare, e favorisce la produzione di latte materno.
📦 Discount card from -10% to -20% 12 months.
Join the AmoreTerra family to take advantage of a discount on your carts from -10% to -20%.
valid card on the whole catalog and for all purchases that you will perform in 12 months.
CARD FOR YOU

FAMILY CARD

Shopping cart discount:

10%

Discount on offers: NO


Duration (months): 12
Max orders: UNLIMITED

Coupon cost: 10€ only once
Go to the product for purchase

Shopping cart discount:

10%

Discount on offers: AND
Duration (months): 12


Max orders:

UNLIMITED
Coupon cost: 20€ only once
Go to the product for purchase