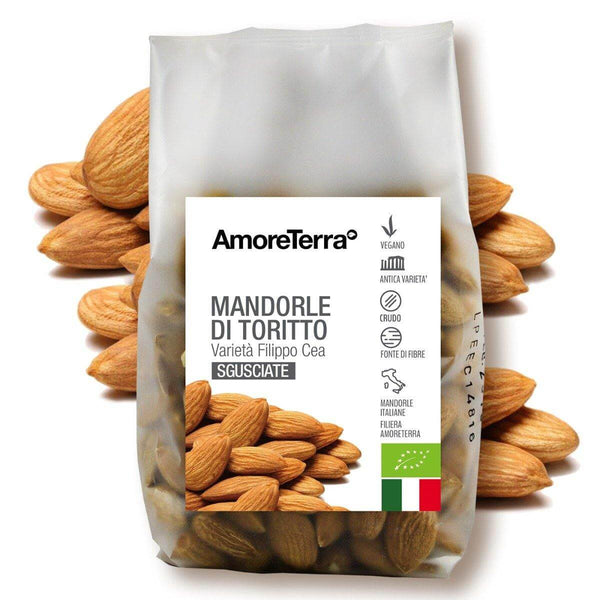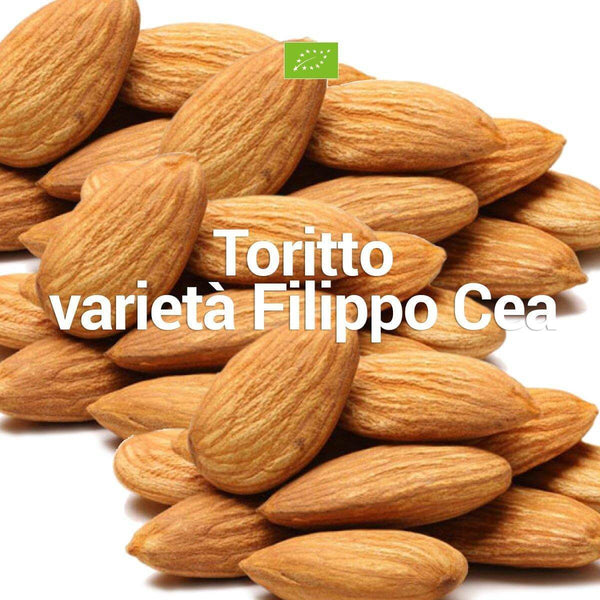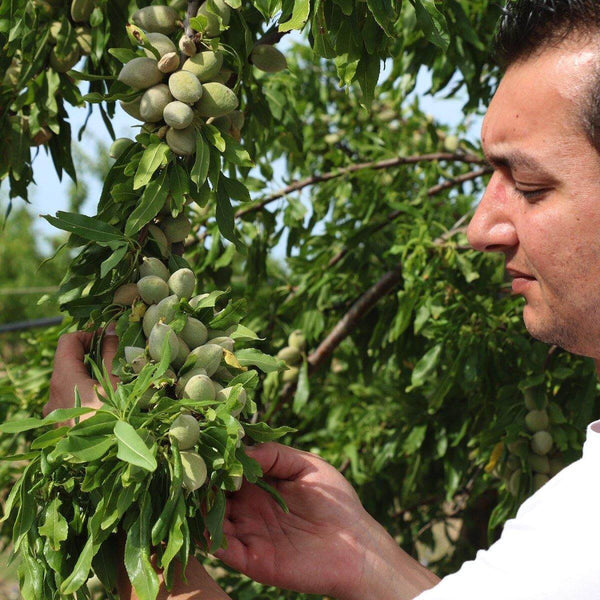 Toritto almonds "Filippo Cea" variety
Net weight: 250g. 
We are talking about Toritto Almonds, therefore one of the most prized varieties in the world.
The Toritto almonds of the ancient "Filippo Cea" variety are a Slow Food presidium. They have an "excellent taste, intense and at the same time balanced and elegant, with marked mellowness and notes of butter at the end" (as Gambero Rosso writes).
One of the most prized varieties in the world organically grown between the sheep tracks and the plateau farms around the town of Toritto
Cultivation: Toritto
Ingrediants: Mshelled andorle ancient variety "FIlippo Cea"*. * From organic farming. 
Origin of almonds: Italy (toritto)
Allergens:  It may contain traces of SOYBEAN And SESAME and shell fragments
The packaging is in a protective atmosphere
Scheda tecnica prodotto
Peso: 250 g
Certificazione: biologico
Produzione:
Filiera AmoreTerra
Coltivazione:
Coltivate biologicamente tra i tratturi e le masserie dell'altopiano intorno al paese di Toritto

Valori nutrizionali medi per 100 gr. di prodotto:
Energia: 2600 kJ/630 kcal
Grassi: 55 g
di cui acidi grassi saturi: 4,6 g
Carboidrati: 4,6 g
di cui zuccheri: 3,7 g
Fibre: 13 g
Proteine: 22 g
Sale: 0,035 g
Metodo conservazione: Conservare in luogo fresco e asciutto e buio.
Smaltimento prodotto:
OTHER 07 Film + etichetta Raccolta differenziata plastica.
Verifica le disposizioni del tuo comune.
Caratteristiche
Sono ricche di acidi grassi buoni e hanno una bassissima acidità.
Le loro vitamine principali sono la vitamina E, presente in quantità maggiore (circa 24 mg ogni etto), la vitamina A, vitamine del gruppo B (B1, B2, B3, B5 e B6), oltre che beta carotene e luteina.
Le mandorle sono semi oleosi ricchi di vitamine e Sali minerali. Efficaci nel preservare e mantenere in salute arterie, cuore e ossa, sono anche gustose come spuntino. 
📦 Discount card from -10% to -20% 12 months.
Join the AmoreTerra family to take advantage of a discount on your carts from -10% to -20%.
valid card on the whole catalog and for all purchases that you will perform in 12 months.
CARD FOR YOU

FAMILY CARD

Shopping cart discount:

10%

Discount on offers: NO


Duration (months): 12
Max orders: UNLIMITED

Coupon cost: 10€ only once
Go to the product for purchase

Shopping cart discount:

10%

Discount on offers: AND
Duration (months): 12


Max orders:

UNLIMITED
Coupon cost: 20€ only once
Go to the product for purchase