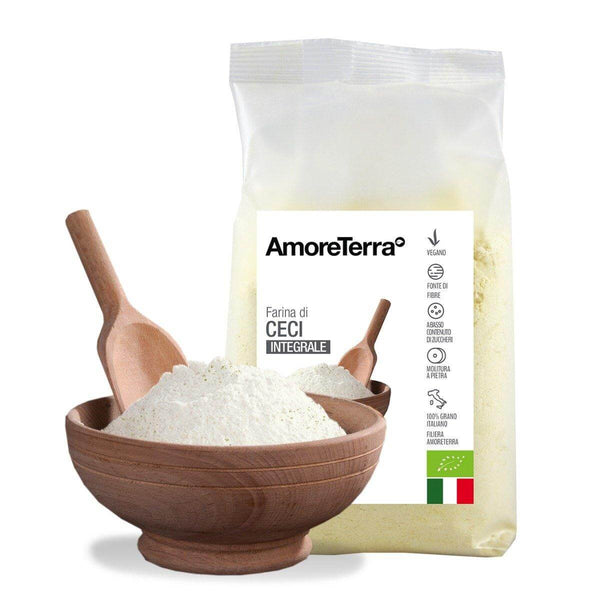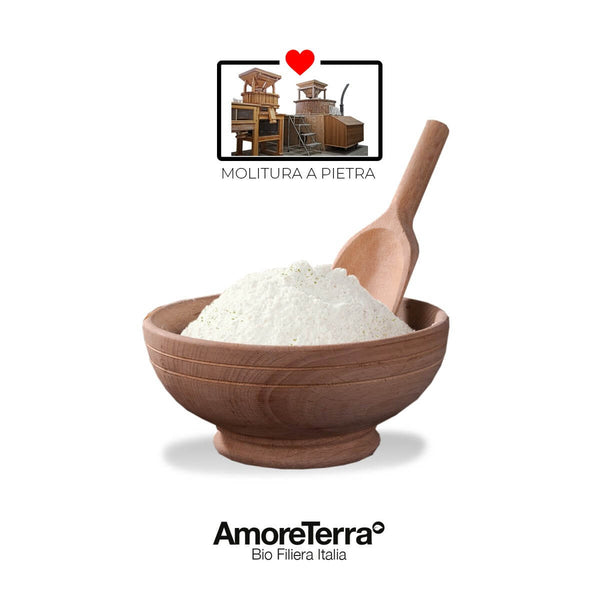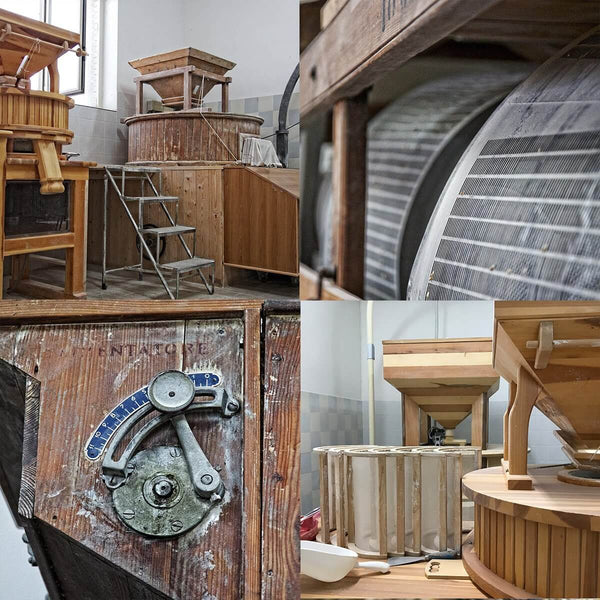 Chickpea flour
Net weight: 350g.
Organic whole chickpea flour is a gluten-free food rich in proteins, fibers and carbohydrates. In our tradition it is used to prepare Ligurian farinata, but it is also excellent for bread, biscuits, wraps and fresh pasta, perhaps mixed with other flours to obtain a dough that is easier to work with.
Ingrediants: this* From organic farming. 
Allergens: It may contain cereals containing GLUTEN And SOYBEAN
Origin: Italy
Country of milling: Italy

a old stone mill that turns and turns and turns always slowly, this is how our flours are born.
Watch the video of the mill

📦 Discount card from -10% to -20% 12 months.
Join the AmoreTerra family to take advantage of a discount on your carts from -10% to -20%.
valid card on the whole catalog and for all purchases that you will perform in 12 months.
CARD FOR YOU

FAMILY CARD

Shopping cart discount:

10%

Discount on offers: NO


Duration (months): 12
Max orders: UNLIMITED

Coupon cost: 10€ only once
Go to the product for purchase

Shopping cart discount:

10%

Discount on offers: AND
Duration (months): 12


Max orders:

UNLIMITED
Coupon cost: 20€ only once
Go to the product for purchase