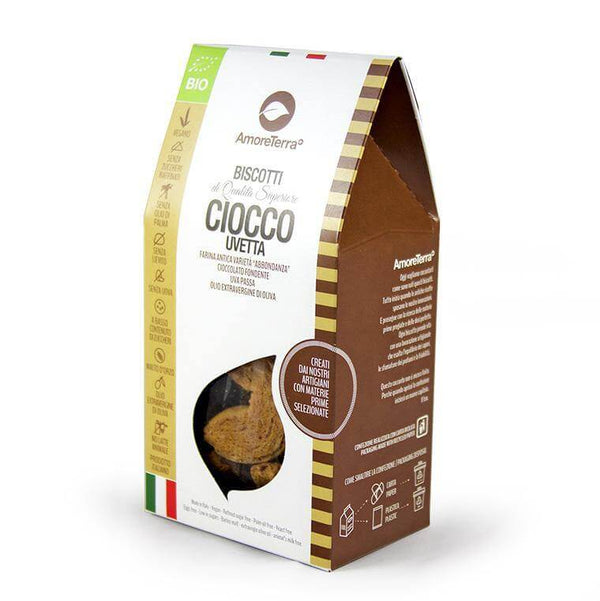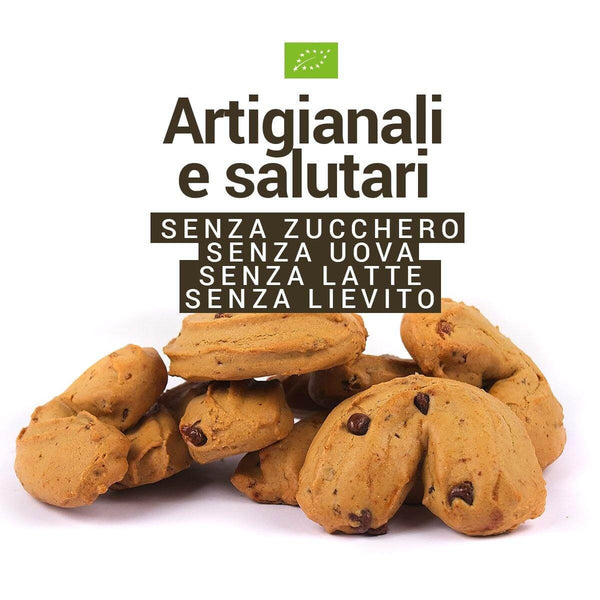 Wheat biscuits plenty with raisins and chocolate
Net weight: 150g.
AmoreTerra recipe biscuits with low sugar content (less than 5g per 100g of product) makes them perfect in slimming diets and also for diabetics.
Delicious chocolate and raisin biscuits, without refined sugars, with flour of the ancient variety of wheat Abbondanza. They are butter-free, egg-free, and yeast-free. The only fat contained is Italian extra virgin olive oil, while sweetening takes place with barley malt.
Thanks to the absence of animal derivatives, they are also suitable for vegans.
Ingrediants:
Soft wheat flour type "0" (Ancient variety Abbondanza *) 55%, potato starch * 15%, extra virgin olive oil * 12%, barley malt * 11%, Dark chocolate * 3% (cane sugar * , cocoa mass *, Emulsifier: SOY lecithin. Vanilla extract *), raisins * 2%, sodium bicarbonate 1%, vanilla * 1% - * Organic ingredients
Allergens:
Contains GLUTEN. In the production laboratory, products based on are also used SESAME, SOYBEAN, NUTS, MILK and derivatives.

📦 Discount card from -10% to -20% 12 months.
Join the AmoreTerra family to take advantage of a discount on your carts from -10% to -20%.
valid card on the whole catalog and for all purchases that you will perform in 12 months.
CARD FOR YOU

FAMILY CARD

Shopping cart discount:

10%

Discount on offers: NO


Duration (months): 12
Max orders: UNLIMITED

Coupon cost: 10€ only once
Go to the product for purchase

Shopping cart discount:

10%

Discount on offers: AND
Duration (months): 12


Max orders:

UNLIMITED
Coupon cost: 20€ only once
Go to the product for purchase