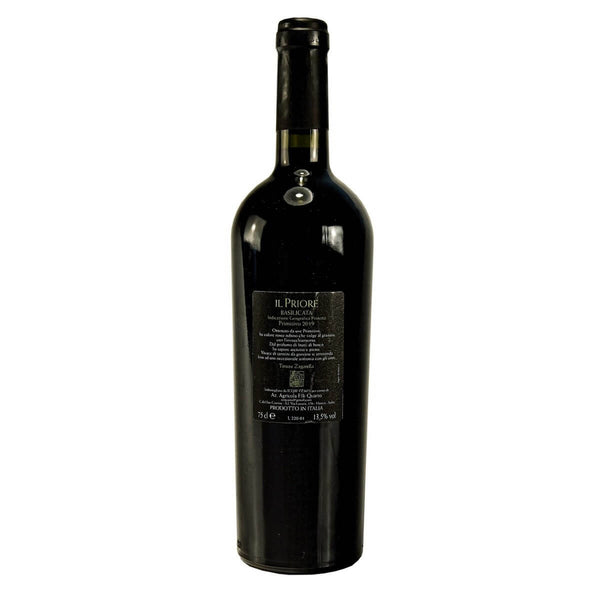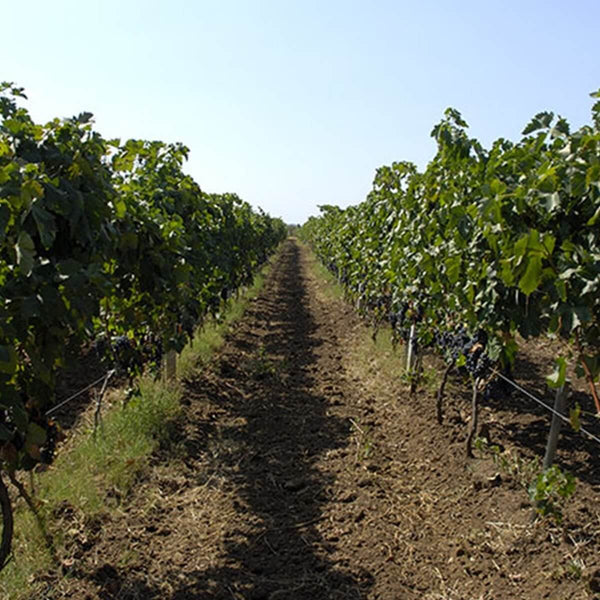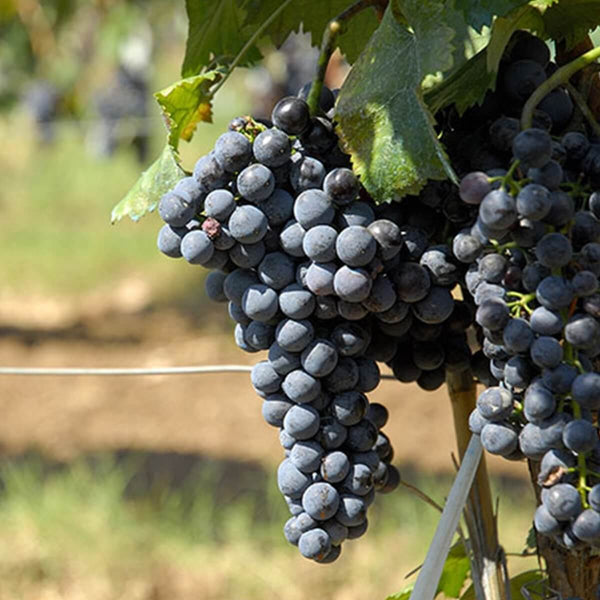 Primitive Wine

Format: 0.75 cl
Wine "Il Priore" estates Zagarella (protected geographical indication) Primitivo 2019
The indigenous flavor of the south that combines tradition and technology, experience and innovation, production and respect for the land.

The wine "Il Priore" has a ruby red color which turns to garnet with aging. Aromas of wild berries, dry and full flavor.
Lively of tannins when young, it is rounded up to an exceptional harmony with the years.
To be tasted at temperatures between 16 ° and 18 °.

AmoreTerra Supply Chain Partner (organic)
FEATURES
Ingrediants:
Red grapes
Color:
Ruby red with violet reflections.
Gradation:
13,5%
Winemaking technique:
Soft pressing with skin maceration at 26 ° - 28 ° for 10 days.
Fermentation:
Alcohol and malolactic fermentation in stainless steel tanks.
Refinement:
It takes place in steel tanks for 6 months, then 6 months in the bottle
Production:
Basilicata, Protected Geographical Indication - Zagarella estates.
Ideal for:
Ideal wine to accompany game-based dishes, structured dishes, but also for long aperitifs. Red wine

📦 Discount card from -10% to -20% 12 months.
Join the AmoreTerra family to take advantage of a discount on your carts from -10% to -20%.
valid card on the whole catalog and for all purchases that you will perform in 12 months.
CARD FOR YOU

FAMILY CARD

Shopping cart discount:

10%

Discount on offers: NO


Duration (months): 12
Max orders: UNLIMITED

Coupon cost: 10€ only once
Go to the product for purchase

Shopping cart discount:

10%

Discount on offers: AND
Duration (months): 12


Max orders:

UNLIMITED
Coupon cost: 20€ only once
Go to the product for purchase