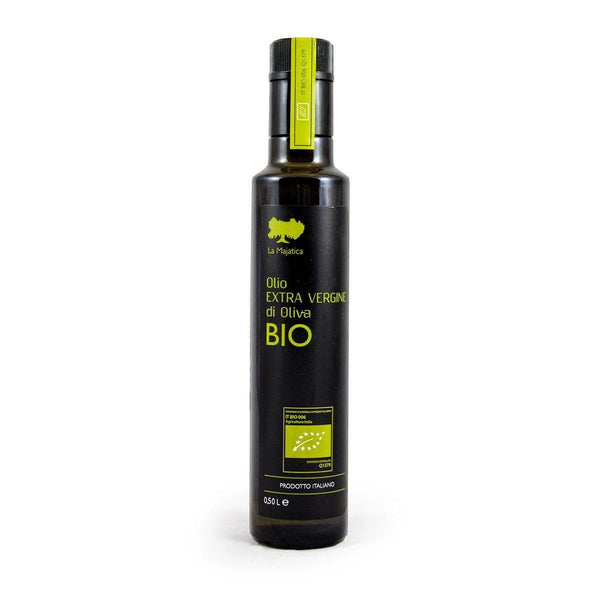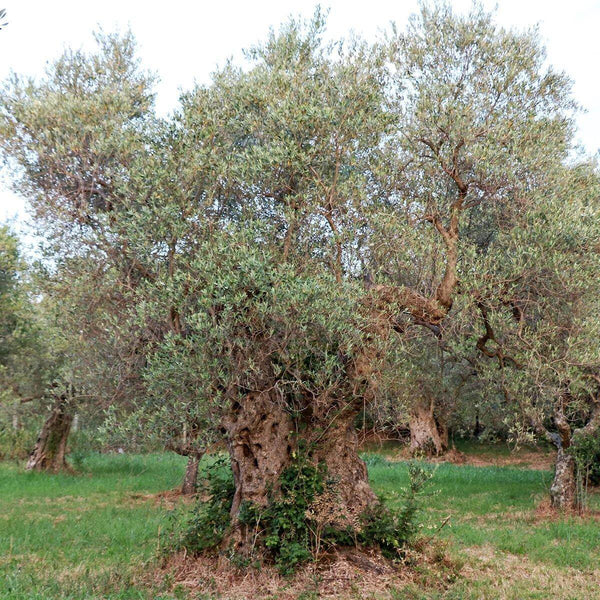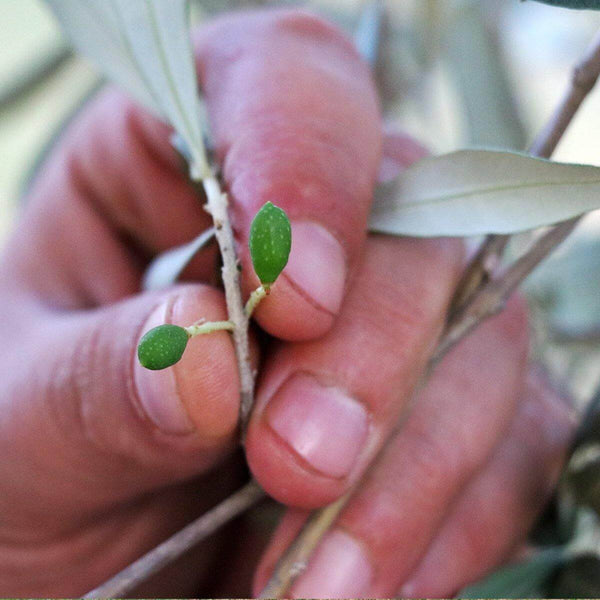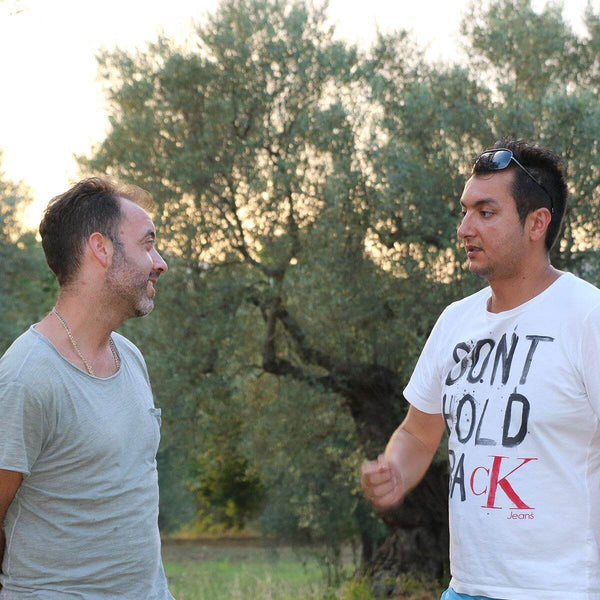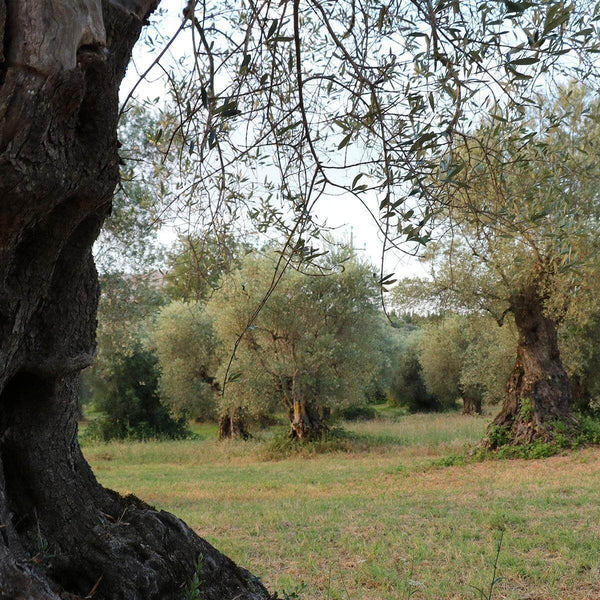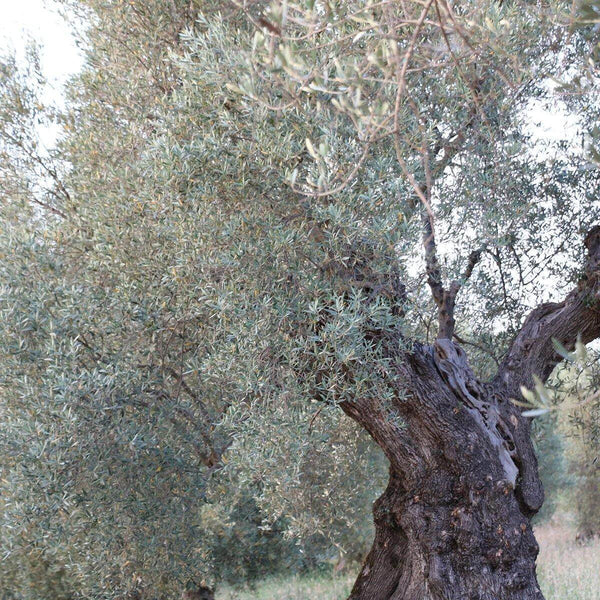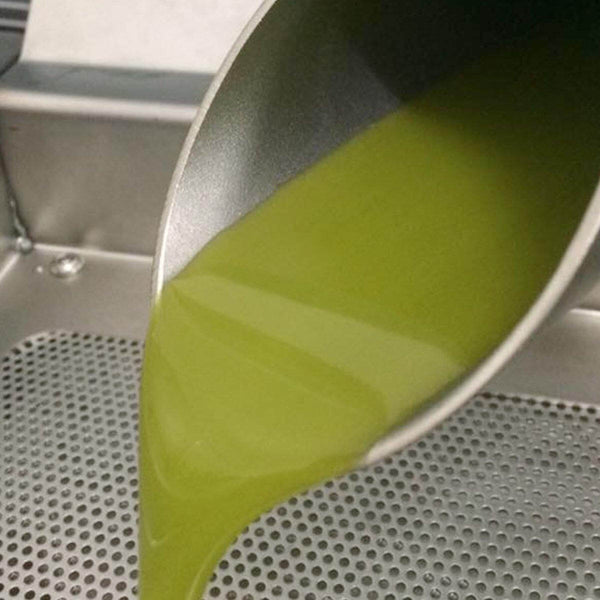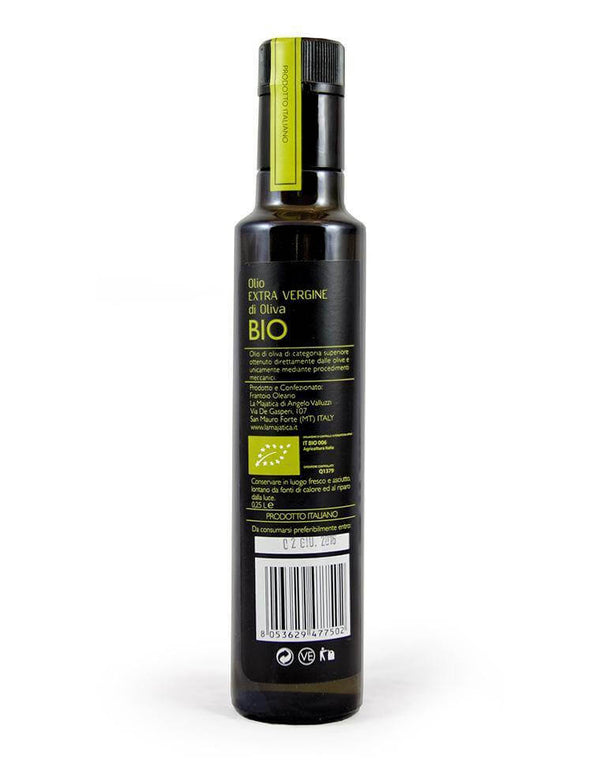 Majatica extra virgin olive oil

Peso netto: 500 ml
La Majatica organic extra virgin olive oil is an Italian excellence recognized by numerous awards, including the prestigious Extragold Medal at the BIOL competition won for several consecutive years. It is a Slow Food presidium and is rated with 3 out of 3 leaves in the Gambero Rosso Oli d'Italia guide.
It is an extra virgin olive oil obtained from organic olives of the Majatica variety, typical of Basilicata, with cold pressing within 24 hours of harvesting. The olives are harvested 2-4 weeks in advance of ripening to obtain an oil very rich in polyphenols.
It has an intense fruity taste, with fresh nuances and a pleasant almond aftertaste. Ideal for combinations with structured dishes, meats, soups, legumes, pasta and salads.
AmoreTerra Supply Chain Partner (organic)
Ingrediants:
100% Majatica extra virgin olive oil.
FEATURES
Features:
100% Italian product, Cold extraction, Vegan
Storage:
Store in a cool, dry and dark place.
Information:
Frantoio Oleario Valluzzi is part of the AmoreTerra selected supply chains. It carries out all the phases within the company, from cultivation to pressing. It is located in San Mauro Forte (Matera), a small town in Basilicata, which stands on a hill at about 565 meters. above sea level. The territory is rich in olive plantations, among which the Majatica di Ferrandina cultivar prevails. Handed down from father to son, the company has renewed itself in the use of increasingly advanced machinery, it is equipped with a continuous cold cycle system that allows the extraction of extra virgin olive oil.
Ideal for:
Weakly structured foods, delicate in aromas, subject to light cooking, in vegetable and sweet frying It enhances its many qualities on salads, delicate sea or lake fish, fish carpaccio

📦 Discount card from -10% to -20% 12 months.
Join the AmoreTerra family to take advantage of a discount on your carts from -10% to -20%.
valid card on the whole catalog and for all purchases that you will perform in 12 months.
CARD FOR YOU

FAMILY CARD

Shopping cart discount:

10%

Discount on offers: NO


Duration (months): 12
Max orders: UNLIMITED

Coupon cost: 10€ only once
Go to the product for purchase

Shopping cart discount:

10%

Discount on offers: AND
Duration (months): 12


Max orders:

UNLIMITED
Coupon cost: 20€ only once
Go to the product for purchase