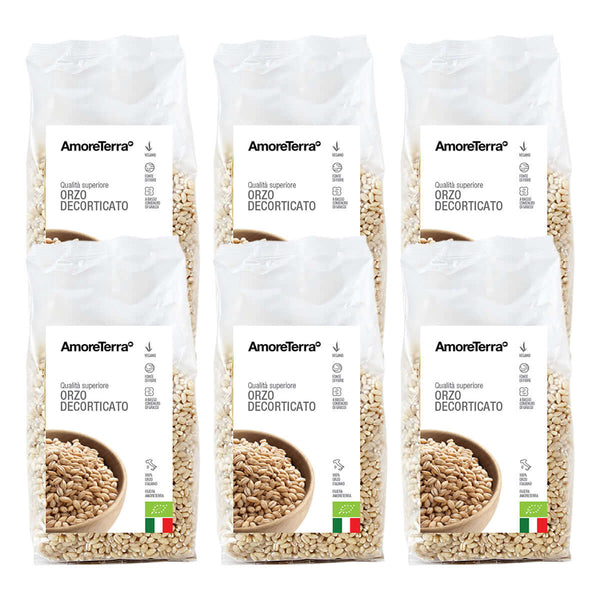 6 Pcs. Hulled barley
Net weight: 2,4Kg.
The hulled barley grown by us is a high quality food, grown in Italy with the methods of organic farming.
Try it, take advantage of this special offer
It has remineralizing properties, in fact it contains a fair amount of phosphorus, potassium, magnesium, iron, zinc, silicon and calcium. It also contains B vitamins and vitamin E.
In addition to its taste, it is excellent for constipation and digestive problems.
Ingrediants:  Barley*. * From organic farming. 
Origin of barley: Italy
Allergens:  contains SESAME, SOYA And NUTS
The packaging is in a protective atmosphere
📦 Discount card from -10% to -20% 12 months.
Join the AmoreTerra family to take advantage of a discount on your carts from -10% to -20%.
valid card on the whole catalog and for all purchases that you will perform in 12 months.
CARD FOR YOU

FAMILY CARD

Shopping cart discount:

10%

Discount on offers: NO


Duration (months): 12
Max orders: UNLIMITED

Coupon cost: 10€ only once
Go to the product for purchase

Shopping cart discount:

10%

Discount on offers: AND
Duration (months): 12


Max orders:

UNLIMITED
Coupon cost: 20€ only once
Go to the product for purchase