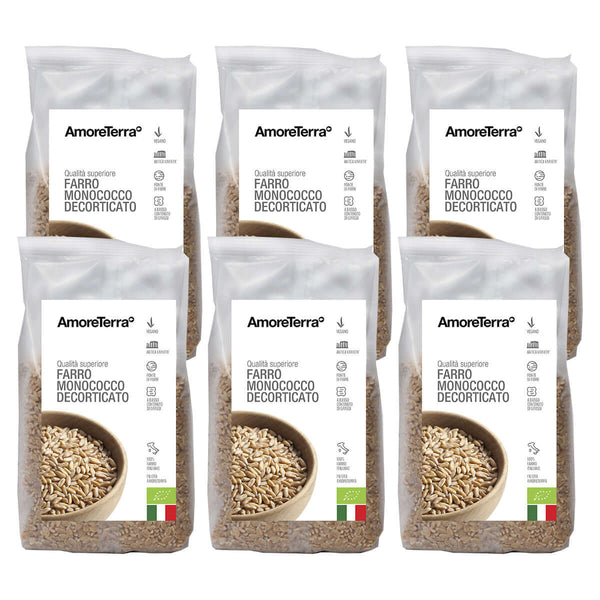 6 Pcs. Hulled monococcus spelled
Net weight: 2,4Kg.
Einkorn spelled it is the oldest and most valuable cereal in the world.
Take advantage of the pantry offer now, these small and elegant grains contain more minerals and vitamins than any other cereal: for example, up to 4 times more carotenes, 5 times more riboflavin and much more phosphorus than soft wheat. Spelled has a simpler protein structure than modern grains, which is why it is more digestible. Its flavor is elegant, delicate and aromatic.
Ingrediants:  Einkorn Spelled *. * From organic farming. 
Origin of Farro: Italy
Allergens:  May contain SESAME And NUTS
The packaging is in a protective atmosphere  
📦 Discount card from -10% to -20% 12 months.
Join the AmoreTerra family to take advantage of a discount on your carts from -10% to -20%.
valid card on the whole catalog and for all purchases that you will perform in 12 months.
CARD FOR YOU

FAMILY CARD

Shopping cart discount:

10%

Discount on offers: NO


Duration (months): 12
Max orders: UNLIMITED

Coupon cost: 10€ only once
Go to the product for purchase

Shopping cart discount:

10%

Discount on offers: AND
Duration (months): 12


Max orders:

UNLIMITED
Coupon cost: 20€ only once
Go to the product for purchase