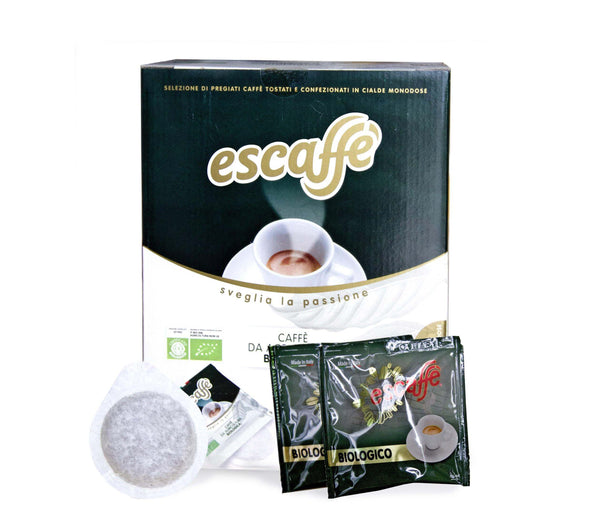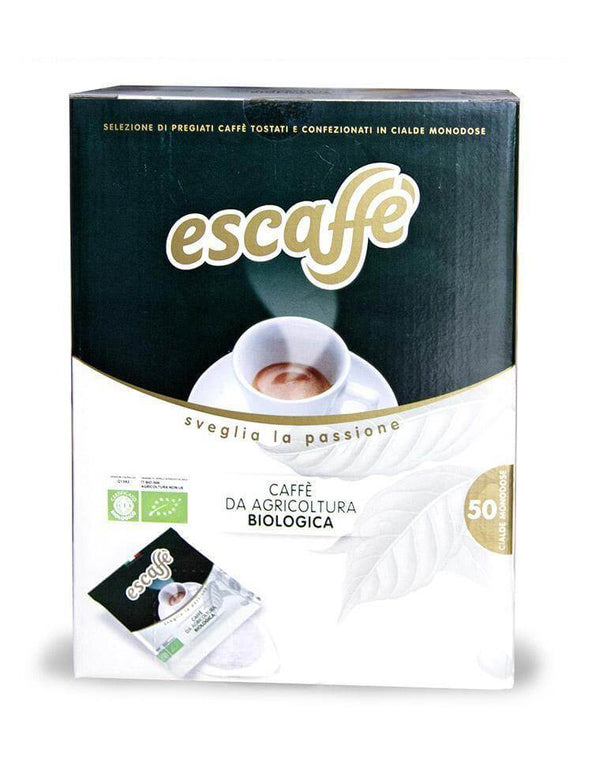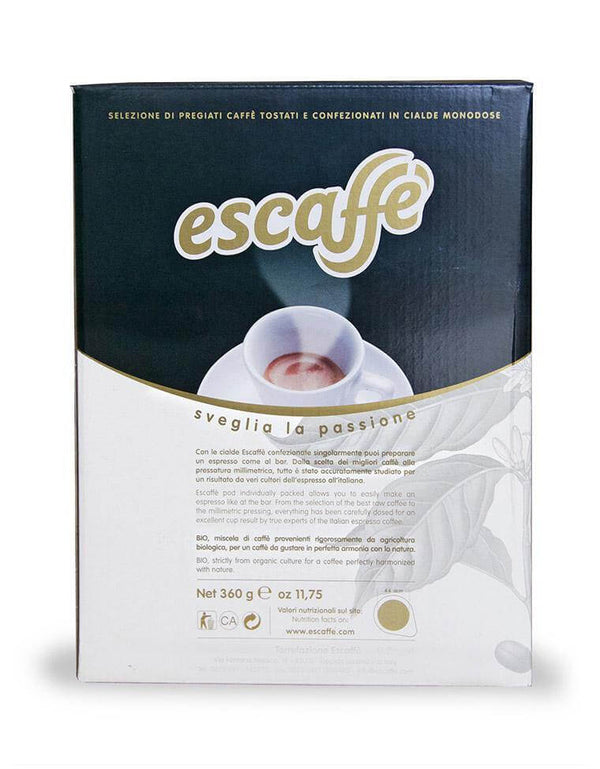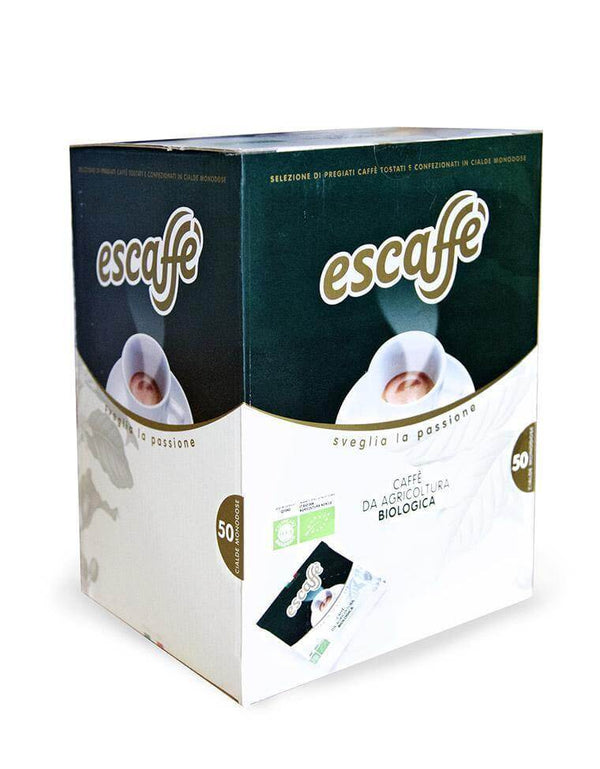 Arabica coffee
Format: pods 0.72 g
This organic line is obtained from the selection of large bean Arabica coffees that have obtained the triple AAA. The Arabica variety gives rise to a very fragrant coffee, with an aromatic and round flavor and an aftertaste of caramel and chocolate. The qualities of the raw materials are maintained and enhanced by roasting in a small laboratory in Basilicata. This version in single-serving pods of 7.2 grams of ground coffee is practical and compatible with all machines that use pods.
AmoreTerra Supply Chain Partner (organic)
FEATURES
Ingrediants:
100% Arabica coffee
Conservation mode:
Keep in a cold and dry place.
Coffee origin:
Mexico, Bolivia, Honduras, Colombia, Peru.
Information:
The Coffea Arabica plant grows between 600 and 2000 meters and gives its best at the highest altitudes. Its caffeine content is lower than the Robusta variety, which grows between sea level and 600 meters above sea level. Escaffè selects the best beans through an organoleptic analysis performed by a team of experts. The roasting takes place in a small roasting plant in Basilicata, where the coffee loses 15-20% of weight, increases by 60% in volume, loses humidity, becomes dark in color and releases all the aromas that will give the specific taste and odors.
Ideal for:
Compatible with all machines that use pods.

📦 Discount card from -10% to -20% 12 months.
Join the AmoreTerra family to take advantage of a discount on your carts from -10% to -20%.
valid card on the whole catalog and for all purchases that you will perform in 12 months.
CARD FOR YOU

FAMILY CARD

Shopping cart discount:

10%

Discount on offers: NO


Duration (months): 12
Max orders: UNLIMITED

Coupon cost: 10€ only once
Go to the product for purchase

Shopping cart discount:

10%

Discount on offers: AND
Duration (months): 12


Max orders:

UNLIMITED
Coupon cost: 20€ only once
Go to the product for purchase