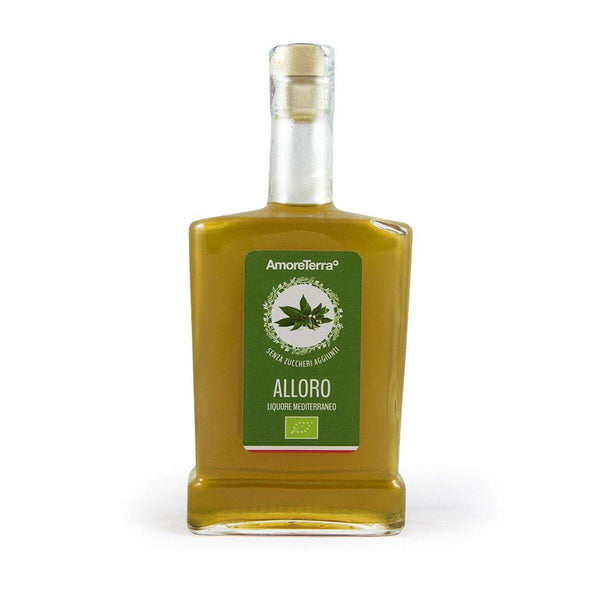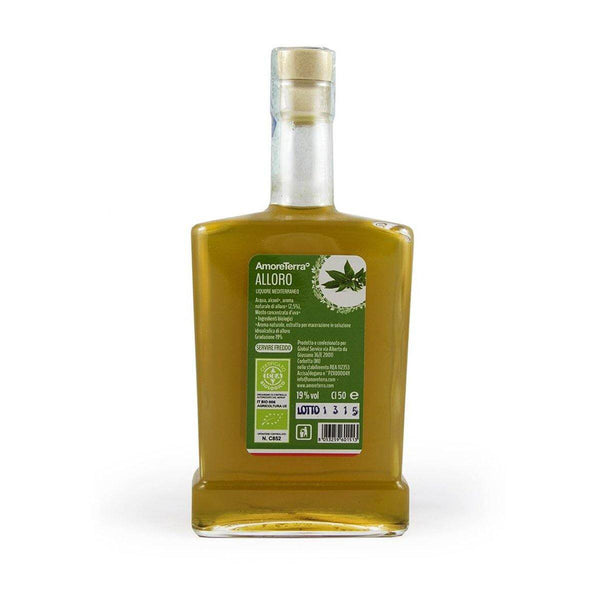 Laurel liqueur 
Peso: 500ml.
Composed of wild bay leaf macerated in a solution of water and alcohol, without refined or cane sugars. Sweetened with concentrated organic grape must, it manages to guarantee the authentic scent and freshness while maintaining a much lower alcohol content than liqueurs with the presence of refined sugars, in fact it does not exceed 19 ° of alcohol content, compared to over 30 ° of classic liqueurs.
At the foot of the Pollino our natural liqueurs with low alcohol content are born.
The packaging is made of glass.
(biological)

Ingrediants:
Water, alcohol *, 2.5% natural laurel flavor, concentrated grape must - * Organic Ingredients - Natural flavor: obtained from the maceration in hydro-alcoholic solution of wild laurel (organic)
FEATURES
Features:
100% Italian product


Information:
The character of this product allows it to be enjoyed both as a digestive, but also as a pleasant aperitif by serving it with water or seltzer. It is recommended to administer it at a maximum temperature of 4 ° C.

📦 Discount card from -10% to -20% 12 months.
Join the AmoreTerra family to take advantage of a discount on your carts from -10% to -20%.
valid card on the whole catalog and for all purchases that you will perform in 12 months.
CARD FOR YOU

FAMILY CARD

Shopping cart discount:

10%

Discount on offers: NO


Duration (months): 12
Max orders: UNLIMITED

Coupon cost: 10€ only once
Go to the product for purchase

Shopping cart discount:

10%

Discount on offers: AND
Duration (months): 12


Max orders:

UNLIMITED
Coupon cost: 20€ only once
Go to the product for purchase