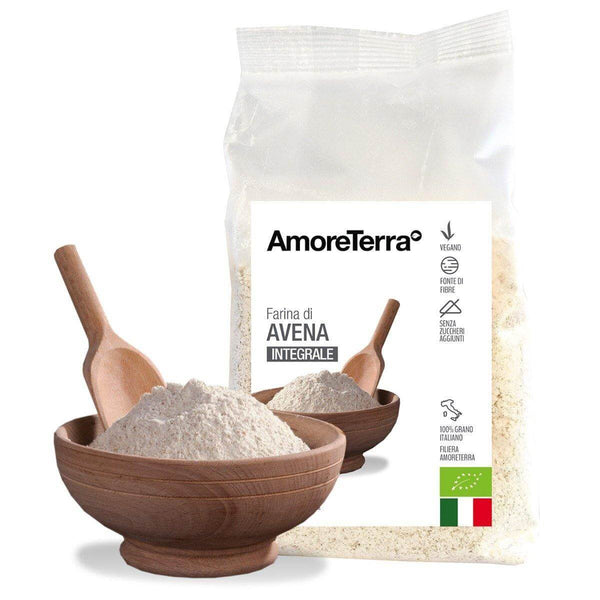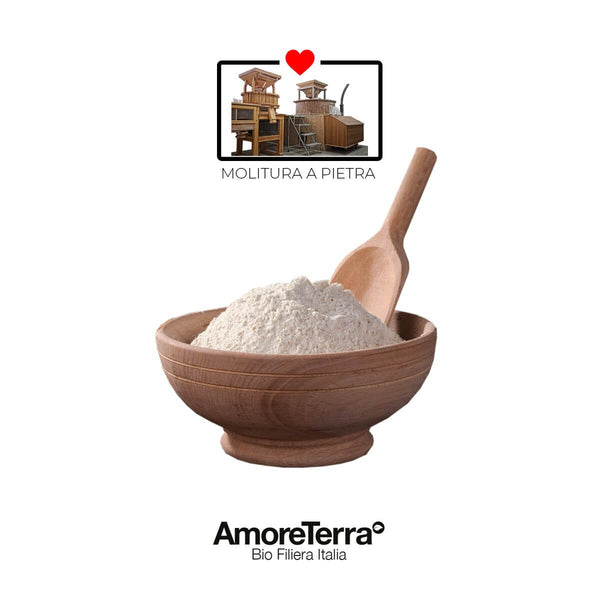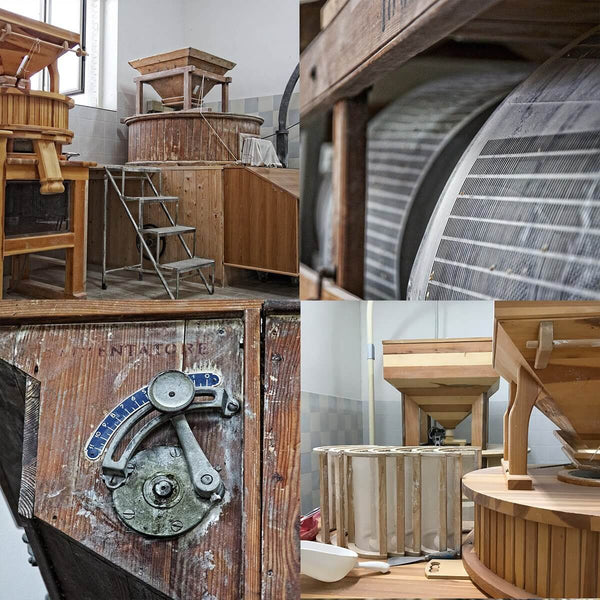 Oatmeal
Net weight: 350g.
Stone ground flour is the result of grinding a cereal with the most ancient method, that is by crushing the grains between two large stones. Then, eventually, what has been ground is sieved (with a sieve called "buratto") in order to refine it.
Organic whole oat flour is a food rich in proteins, fibers and carbohydrates and for this reason it is often recommended for children and people in convalescence. 
Ingrediants: Oatmeal* From organic farming.
Allergens: Cereals containing GLUTEN, may contain traces of SOYBEAN And MUSTARD.
Origin of the grain: Italy
Country of milling: Italy
a old stone mill that turns and turns and turns always slowly, this is how our flours are born.
Watch the video of the mill
Ideal for:
Ideal for wholemeal bread, cakes and biscuits. Also mixed in small quantities with soft wheat, durum wheat or spelled flour. It is also used as a thickener for creams and velvets. Try it also for a different breading than usual.
Oats are a plant of the Graminaceae family rich in proteins, fibers and carbohydrates. The attention to the whole supply chain, from cultivation to processing to packaging, guarantees the superior quality of the product, which can boast taste, personality and important nutritional values. Compared to other cereals, whole oats produce a food rich in proteins, fats , fiber and carbohydrates. It also has a good content of mineral salts, especially calcium, magnesium, potassium, silicon and iron, which makes it an excellent remineralizer.
Scheda tecnica prodotto
Peso: 350 g
Certificazione: biologico
Produzione: Italia
Filiera AmoreTerra
Coltivazioni: Emilia Romagna, Puglia e Basilicata
Molitura: Emilia Romagna
Confezionata in atmosfera protettiva

Valori nutrizionali medi per 100 gr. di prodotto:
Energia: 1643 kJ/388 kcal
Grassi: 7,1 g
di cui acidi grassi saturi: 1,9 g
Carboidrati: 73 g
di cui zuccheri: 0,5 g
Fibre: 8 g
Proteine: 13 g
Sale: 0,08 g
Metodo conservazione: Conservare in luogo fresco e asciutto e buio.
Smaltimento prodotto:
OTHER 07 Film + etichetta Raccolta differenziata plastica.
Verifica le disposizioni del tuo comune.
📦 Discount card from -10% to -20% 12 months.
Join the AmoreTerra family to take advantage of a discount on your carts from -10% to -20%.
valid card on the whole catalog and for all purchases that you will perform in 12 months.
CARD FOR YOU

FAMILY CARD

Shopping cart discount:

10%

Discount on offers: NO


Duration (months): 12
Max orders: UNLIMITED

Coupon cost: 10€ only once
Go to the product for purchase

Shopping cart discount:

10%

Discount on offers: AND
Duration (months): 12


Max orders:

UNLIMITED
Coupon cost: 20€ only once
Go to the product for purchase