The tastiest gift certificate there is!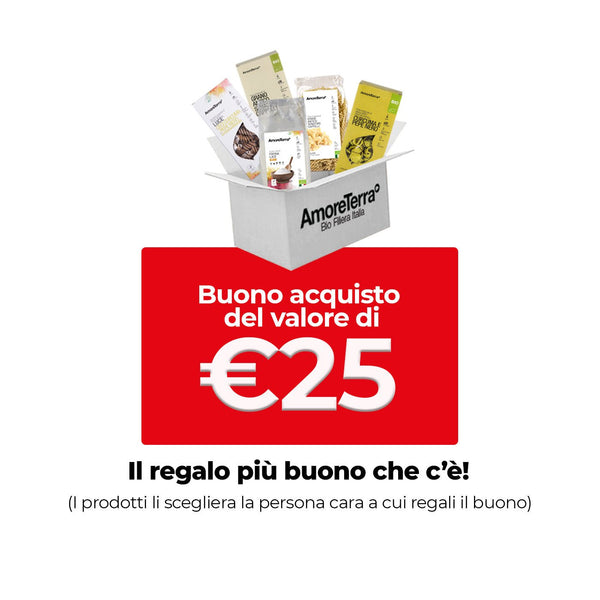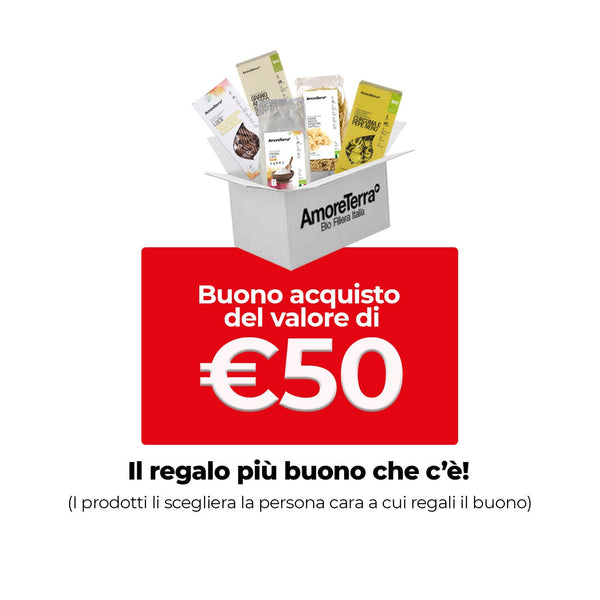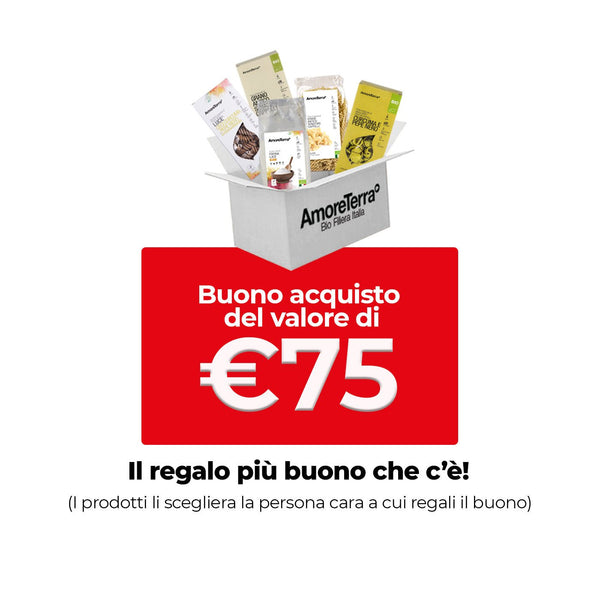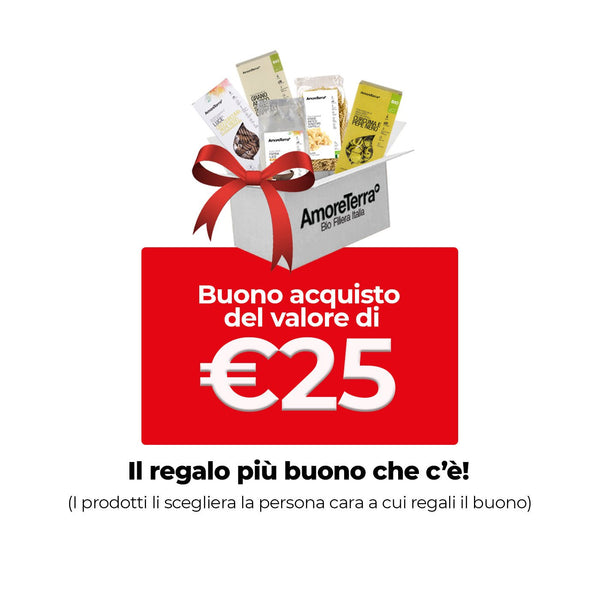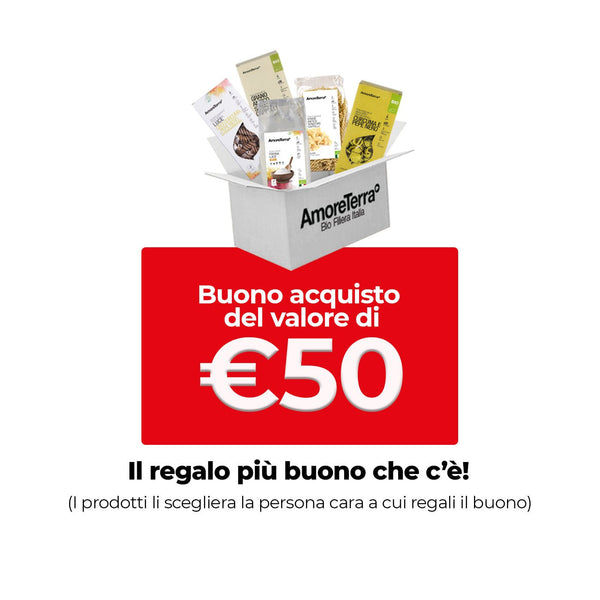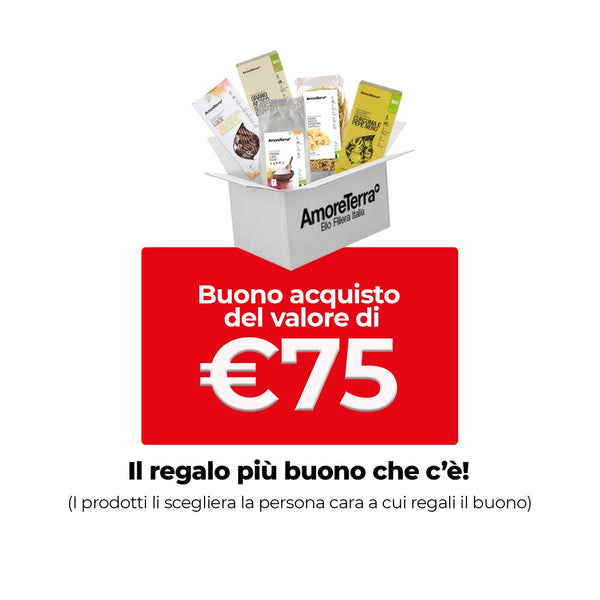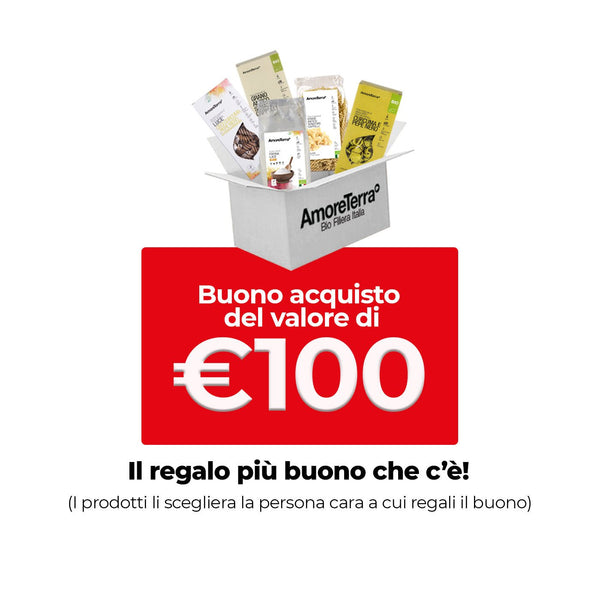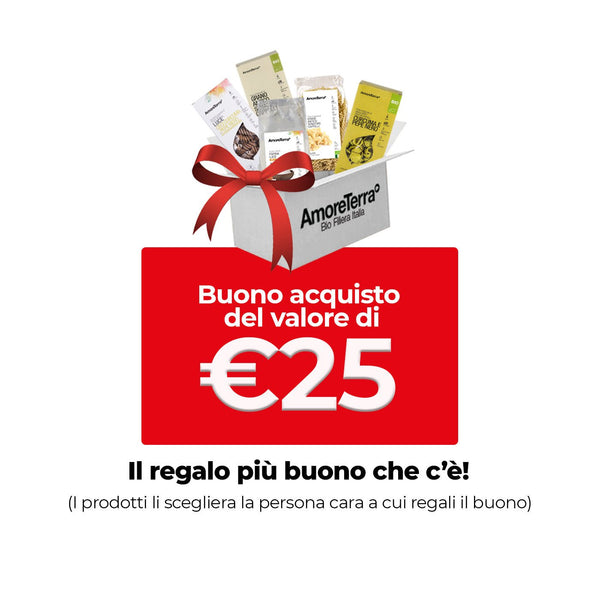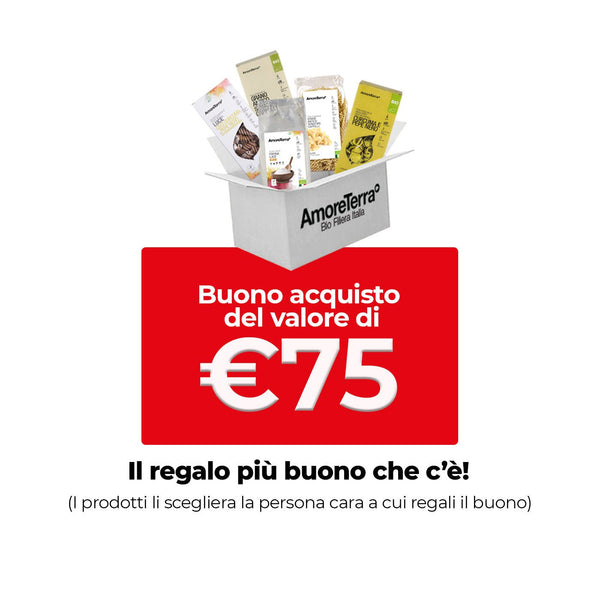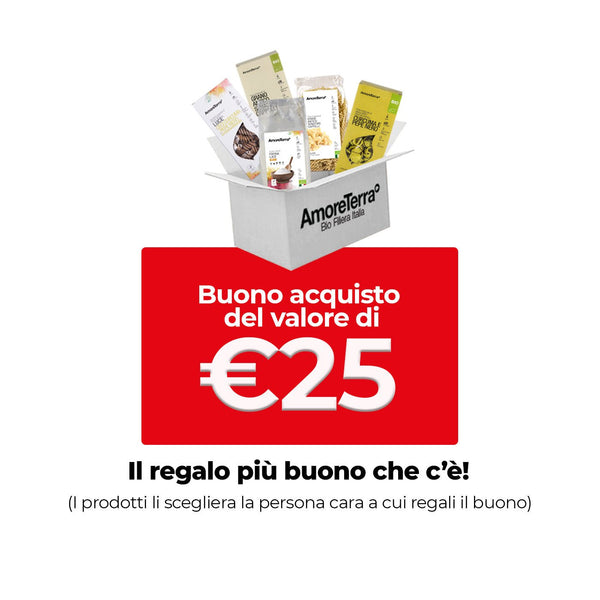 A gift that whets your appetite!
Why not do a healthy and tasty gift to a person dear to us? No matter how far away she lives, AmoreTerra allows you to send her a gift without being able to make mistakes as she will choose what tickles her palate the most.

The gift voucher is VAT Excluded art. 2 Presidential Decree 633/72, VAT will be applied to the cart at the time of its redemption and will be in relation to the category of products purchased.
Information gift voucher
How to use it

During a shop purchase, you can redeem the value of a gift card by entering the unique code at checkout.
This code does not take into account the difference between upper and lower case.
Gift vouchers have a balance that can be spent on more than one order.
Gift card balances apply to the total value of an order, which can include taxes and shipping.
If the balance available on the gift card is greater than or equal to the order total, you can click Complete order.

If the balance available on the gift card is less than the order total, you will be asked to choose a second payment method for the difference before placing your order.

Can I give the code to whoever I want?

Yes, you decide who can use the value of the gift certificate.
After the purchase you will receive the email with the voucher.
From here he has several ways to share the gift voucher:
1) Directly forward the email that arrived to you.
2) Click on "view voucher", the page with the reserved code will open. You can send the person the link of the page that opened to you. Paste it in your email and send it.
3) You can only copy the personalized code (as long as it is identical) and send it to the person via your personal email.

Is it possible to use a gift card more than once?

Yes, as long as there is still a balance left on the voucher.

Is it possible to use more than one gift card for one purchase?

Yes, you can redeem another gift card at checkout.

Can gift vouchers be used in conjunction with a discount code?

Yes, gift vouchers are a form of payment.

How can I access my lost or never received gift card?

You can click Resend Gift Cards from the order confirmation email. This link (of course) only works if the order has been paid and therefore fulfilled.